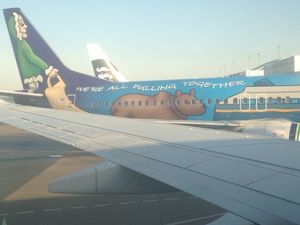 After a flight to Portland, an overnight in the airport and a long jaunt over the ocean, I arrived in Honolulu Monday afternoon.  Looking out of the airplane window I was reminded of the love of others.  To everyone pulling together, backing me in this quest, thank you.  From this picture though, I don't know what the woman has in her hand, but it looks like a pooper scooper for a bear.  I'll take this as an omen to watch my sheeit!  =D  Or merely to be continuously reminded on why and especially HOW I am here.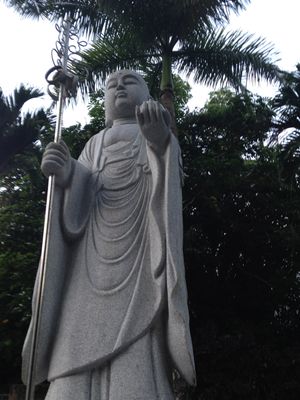 I am here because of the sweet graces of you, the magnetism of this quest and I feel extremely blessed and protected by an unseen Force that is guiding me along like an arrow from a bow of surety.  After arriving in Honolulu, I was picked up by my good friend Cap'n Peaches and after a well needed nap, we went to check out the club I'll be playing at May 26th in Hawaii on my return, Anna O'Briens where we heard some wonderful singer/songwriters.  After a few beverages the day closed into dream.  Upon awakening, we hopped into the car and began the long circle around Oahu.  My first memory on this planet was watching Star Wars at the drive-in movie in the back of my dad's red pickup.  The second was coming to Hawaii when I was three and witnessing the most luxurious abundance of color this new body had seen through physical eyes.  It left a profound memory within me of seeing a place abounding with such life and now I have returned, laying over for a night before the biggest quest of my life.  I feel as if I am standing on the precipice of the unknown, that every action is a flower that may turn to fruition.  Daily my intentions have been set on prayer and mantra, continuously focusing on my intention and purpose for leaving to New Zealand. Yesterday, was spent in full immersion of the beauty that is Hawaii.  Rocking Medicine For the People on the radio, we paralleled the ocean and found our way to the north side of the island, strangely called "Northside."
Walking amongst Banyans, finding fresh ginger in the jungle, sitting in waterfalls, we finally made our way to Waimea and watched the sun set into the western sea.  We talked of the seasons of life, just as the sun set and rises again, so does opportunity in our life.  If something is supposed to happen the sun will arise again for us to see the door.  The door is open and here I come!  Below are a few pics I have taken thus far to chronicle this adventure.  I hope you enjoy.  You are with me.  Today marks the day that I leave for New Zealand...  My plan is more of a blue print of an idea of what I would like to see what happens.  I have a direction and am leaving myself open for miracles.  Today, I just gave a CD of There and Back Again to the lead actor of Marvel's Guardians of the Galaxy coming out in October.  I am continuously amazed at all the little things happening, ladder rungs to manifestation of this Quest.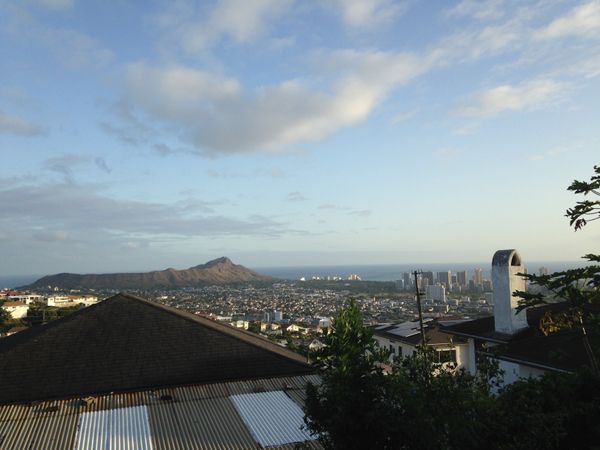 View from the house I am staying at in Honolulu.  "Hey, how about we found our city right next to this giant fuckin' volcanic crater?  What can possibly go wrong??" 

MORE PICS BELOW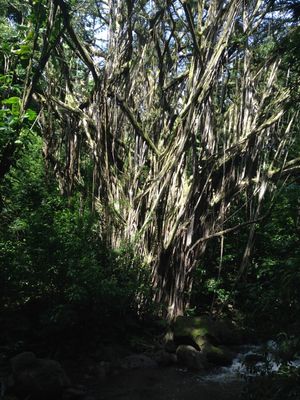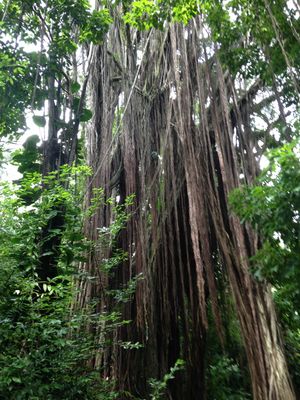 The giant Banyan Prince and Princes of the jungle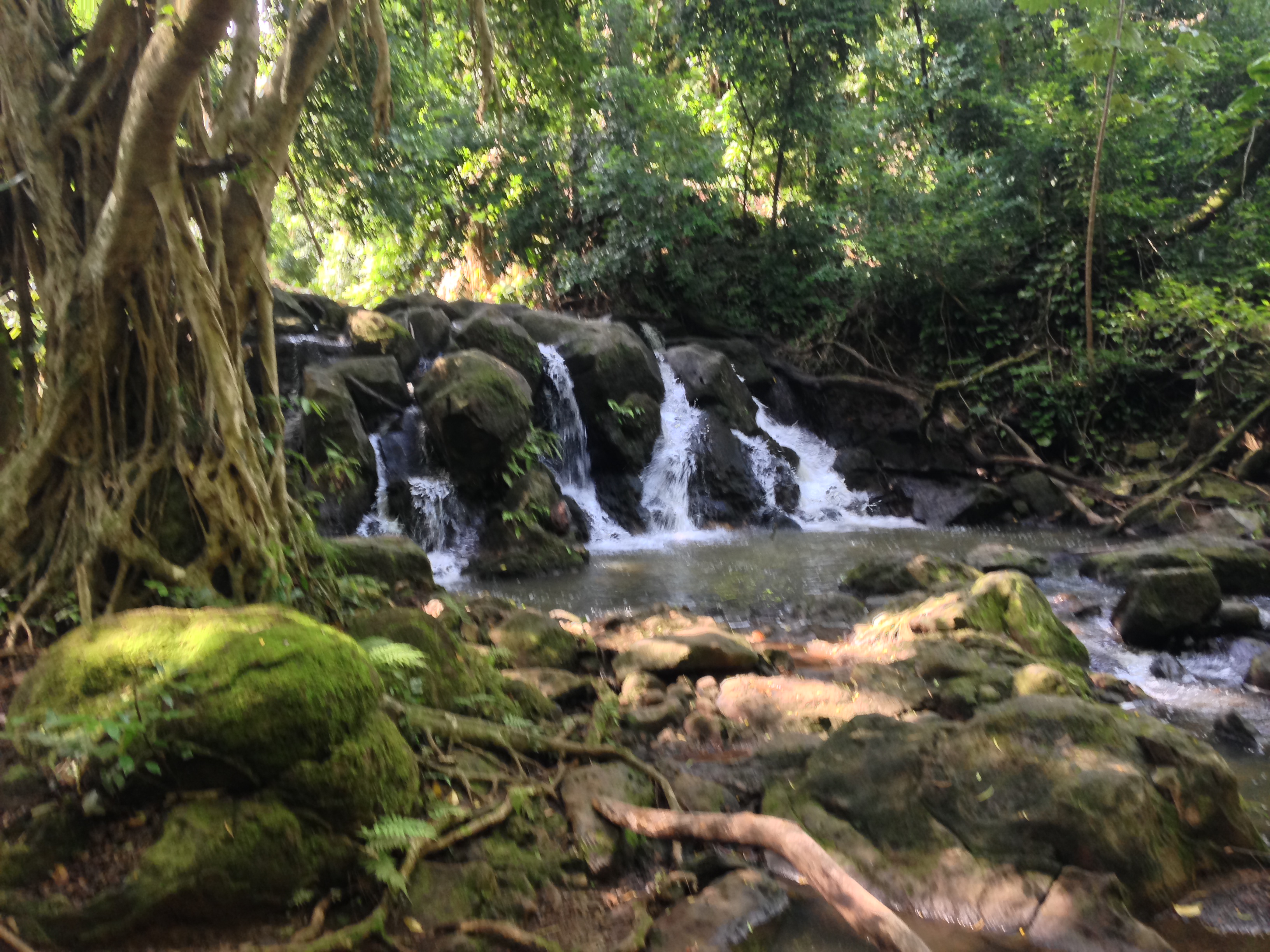 "Roots Natty roots.  Dread Binghi dread.  I and I are the roots.  Some are leaf.  Some are branches.  I and I are the roots."  ~Bob Marley~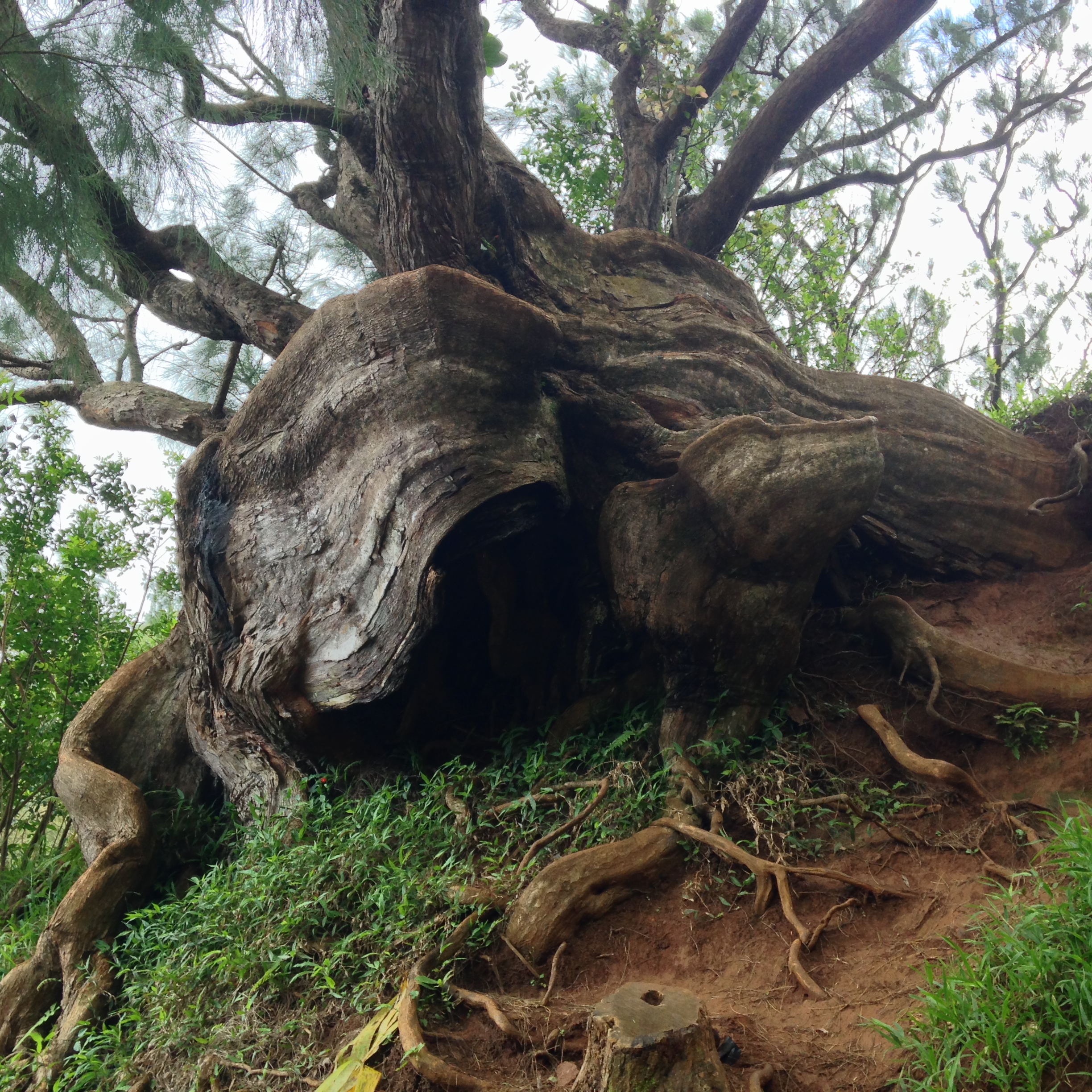 The Valley of Jurassic Park, King Kong, Godzilla and any other flesh eating super giant monster movie...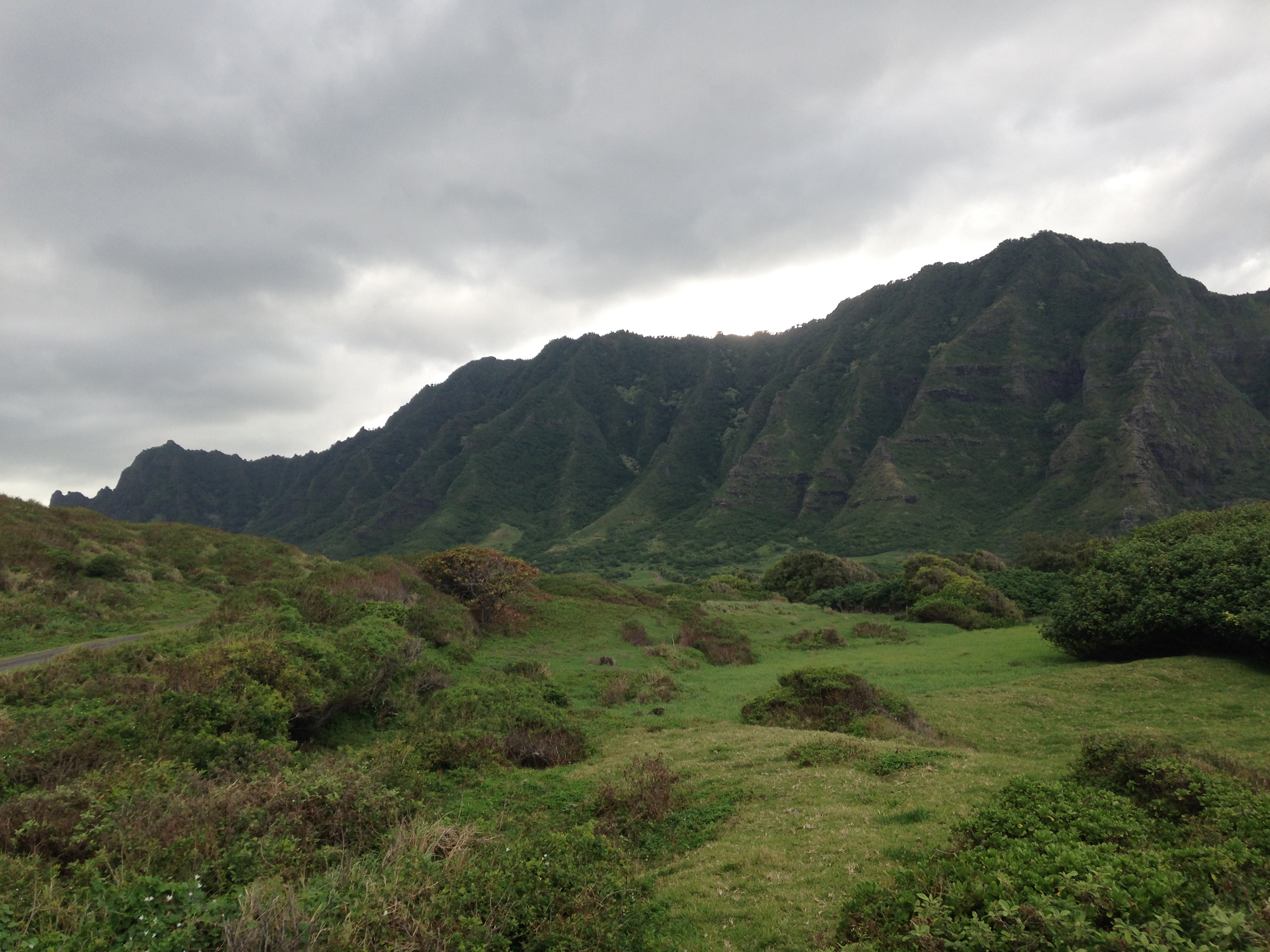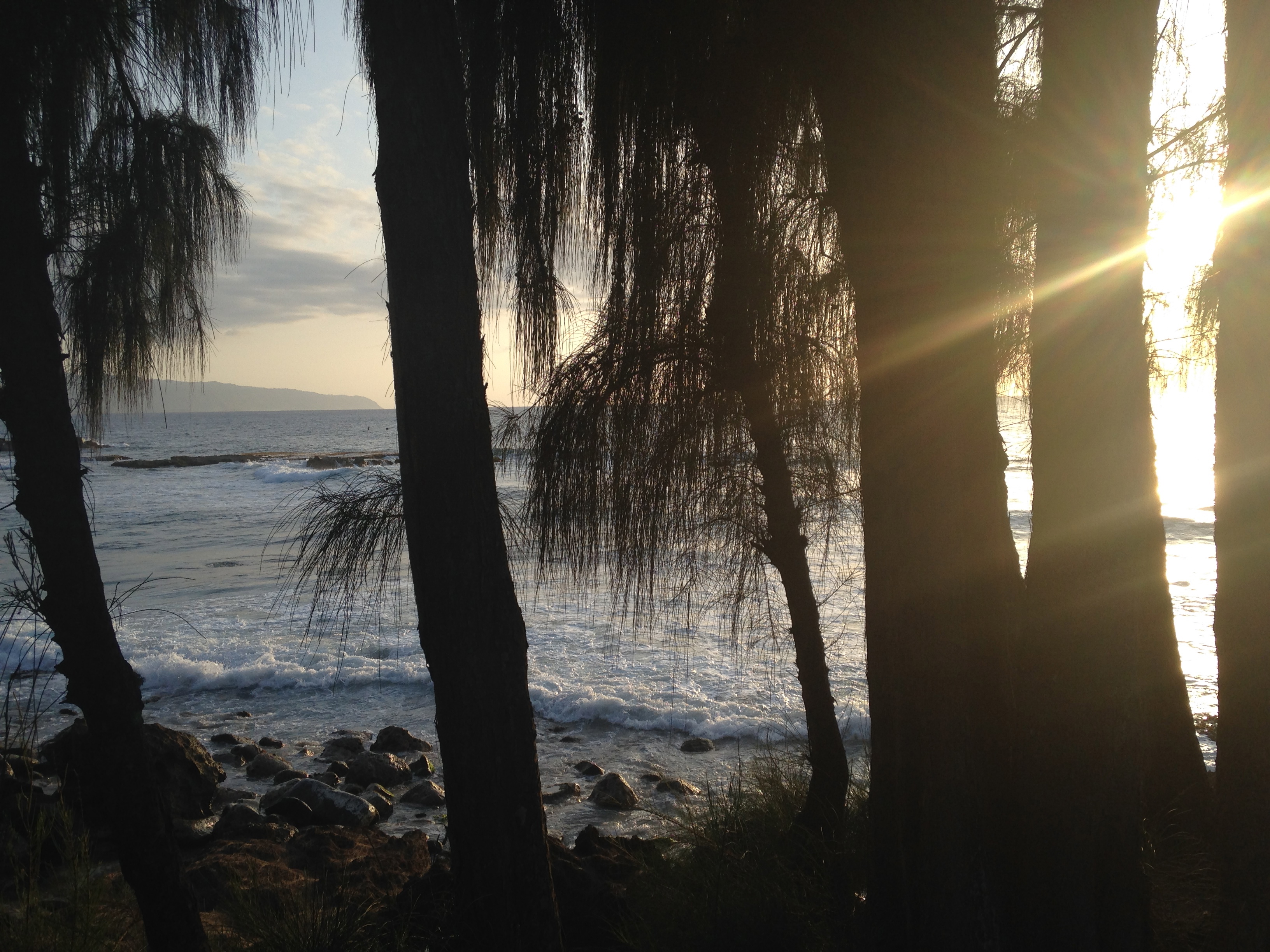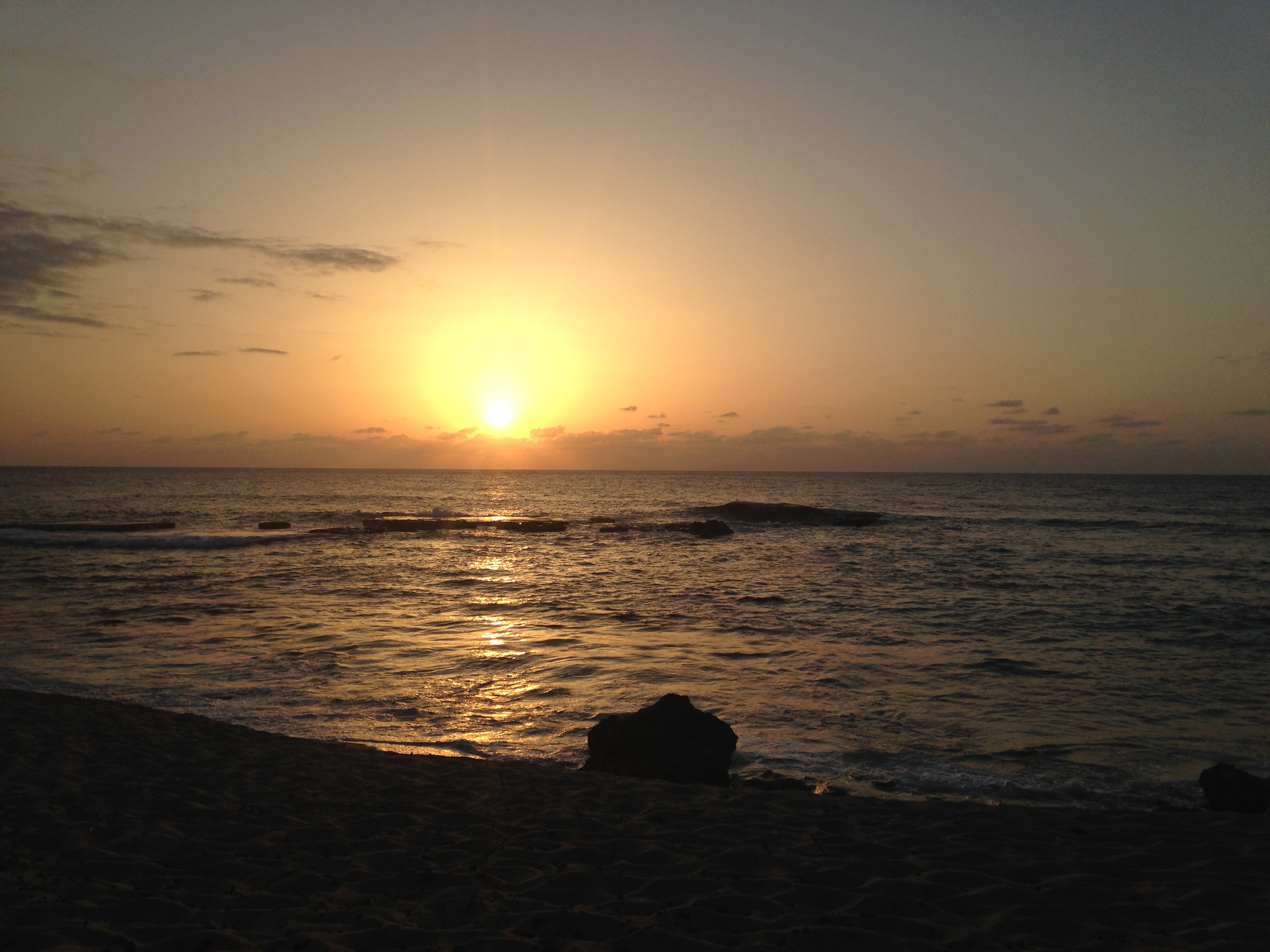 To the person with the "WEED" license plate on the back of your car, you got coconuts of steel.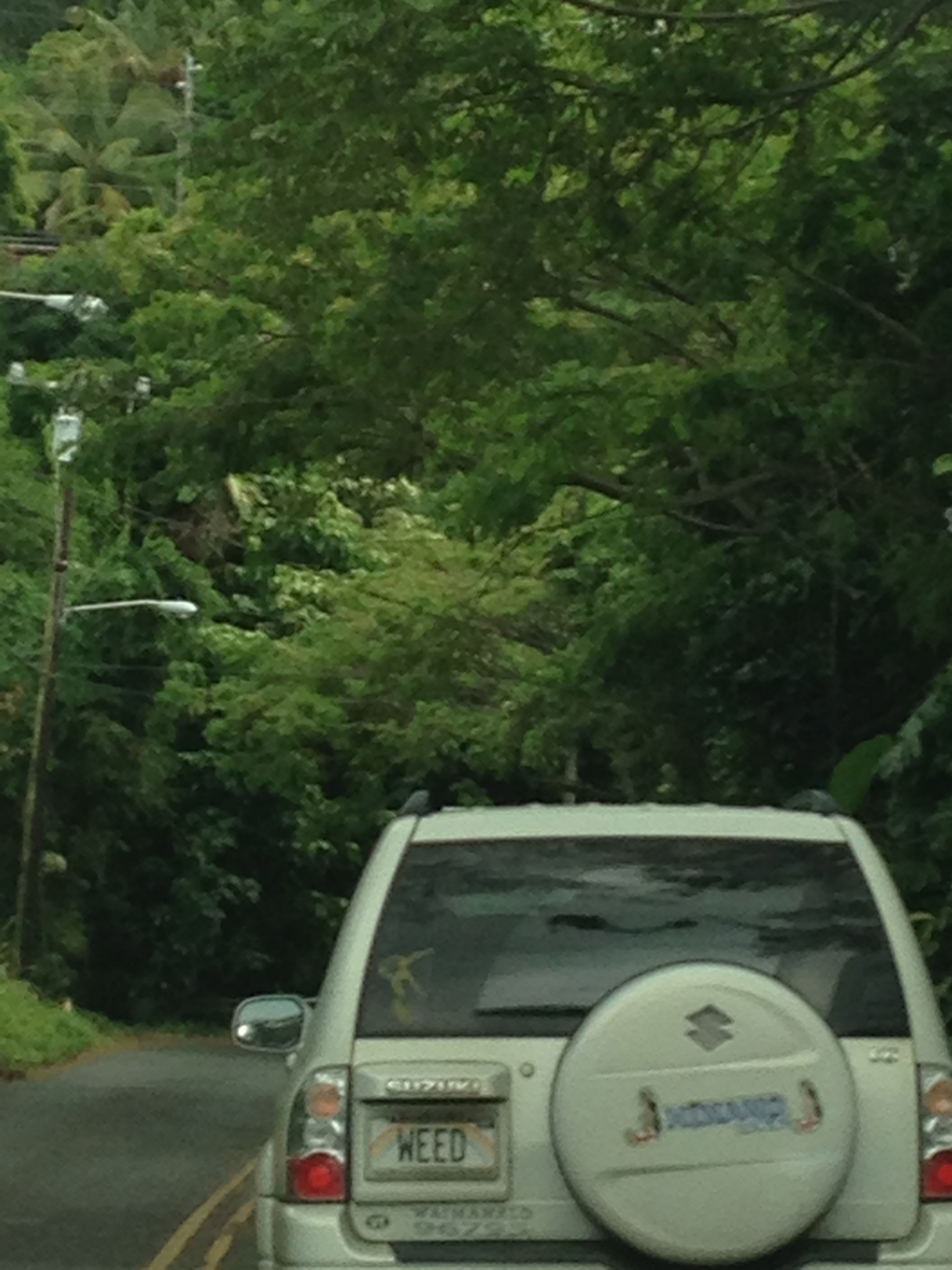 More to come!  Thank you for following me on this adventure.  Please share
THERE AND BACK AGAIN
with your friends.  Love I you!