Thank you for tuning back in for the last part of my trip there and back again.  After nearly 8,000 miles, 6 days, multiple time zones, some poached eggs and a fresh shower, there I sat in my car in the parking lot of Park Road Post in Wellington, New Zealand gazing upon the culmination of a magnanimous effort by so many people.  It was here in this building where every Lord of the Rings and Hobbit movie has been completed for the world to see and now I was here with a dream in hand.  Nervous, and not quite ready to walk in, I drove down the street and sat next to the ocean, feeling the cold and salty wind dance around me.  Pulling out my notebook, I re-read my 100 reasons for taking this quest, as I had done many times over again, followed with a prayer that I would not let anyone down and I would muster the courage to be heard.  At times I had felt very alone on this trip, but suddenly I felt an overwhelming love and support emerge in my heart.  It was you, everyone who had heard the song, felt my conviction and believed enough to help me be here, whether monetarily or in prayer.  For everyone of you that day, thank you for sharpening my sword.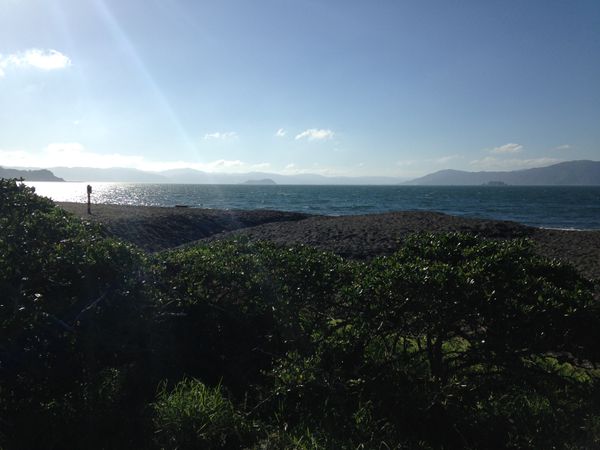 Driving away, I listened to There and Back Again as loud as my little car would allow.  I could feel once again the validity of this quest bounding through the speakers and my heart, a call of arms lighting a fire within me.  Pulling up once again in front of Park Road Post, I took a deep breath, grabbed the letter I wrote for Peter Jackson and 3 burned copies of TABA and marched through the door to the sound of trumpets!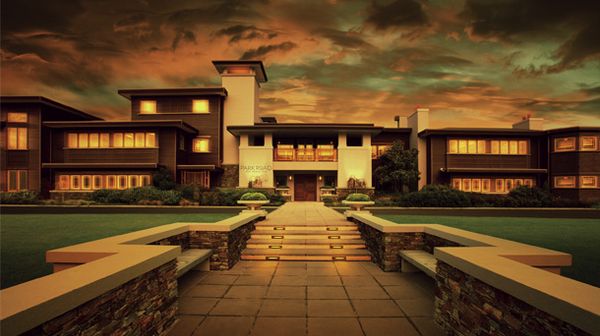 It was beautiful inside, lush wood, soft whites, comfy cushions and doors that led to unknown creations. 
"May I help you," the voice sprung from the reception desk, snapping me into mission, I answered "Yes you can" and walked over to where she was sitting. 
"By the love of many people, I have flown here from Texas to give Peter Jackson this letter and a CD.  Can you ring him, please?"  She was a bit stunned, either by the confidence beaming from me or the ridiculous notion that anyone can just walk in and see Peter Jackson. 
"I have a strong feeling that he is currently out of the country right now...  You know, people really don't just see Mr. Jackson." She replied.
"I understand and expect that.  Honestly, I have come a very long way and what I feel I have is important.  It is a closing credit song for the last Hobbit movie and I am doing my best to make your search much easier.  Is there anyone I can talk too?"
With that, she picks up the phone and calls down the Head of Sound for Park Road Post.  To not step on any private toes, I am going to avoid using names right now until I am at the Grammys sipping Cristal from my flipflops.  =D  Anyway, after hearing my story, he apologized and replied, "I am very sorry, but we cannot receive this CD from you.  When the movie comes out, if it sounds like anything like the song you gave us, we could be sued for plagiarism and so we simply cannot receive anything unsolicited."  I knew this already, perhaps it was a foolish gamble, perhaps I was hoping to see Peter in the lobby or at the public toilet, but nonetheless, I was supposed to be here.  I asked through what channels should I go and was given some ideas about how to go through the fiery hoops of corporate creationism.  I thanked them for their time and the receptionist, seeing my disappointment handed me her card.  "Call me in the next few days and I will see if there is an email that I can direct you to."  It was very sweet, and I thanked her, but honestly, I was a bit crushed and walked out.  I must have sat in my car for an hour wondering if I had done enough... if I was just a naive fool...  I followed the pull, I took the leap, why such a deadening end?  I gave myself a day to mourn.  Just a day.  The rest of the afternoon I spent walking around downtown Wellington in hopes of finding some answers, some direction that could help me leave New Zealand with a sense of accomplishment.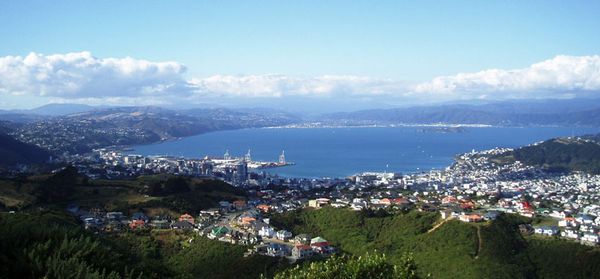 As the sun set, I grabbed my guitar and sat upon the corner strumming, watching people going to and fro.  Souls from all over the world, born of different ideas, ways and reasons, all moving towards some unknown goal of their own passed into oblivion, some giving smiles, some giving change, some giving cheesecake.  All someone who might no someone that I should know.  In my thoughts I wished that all may find what they are looking for.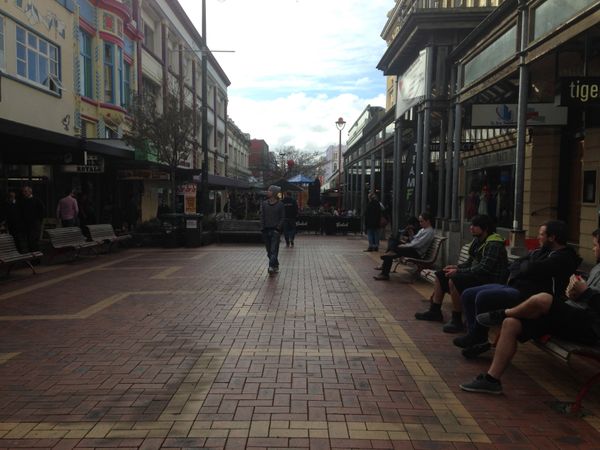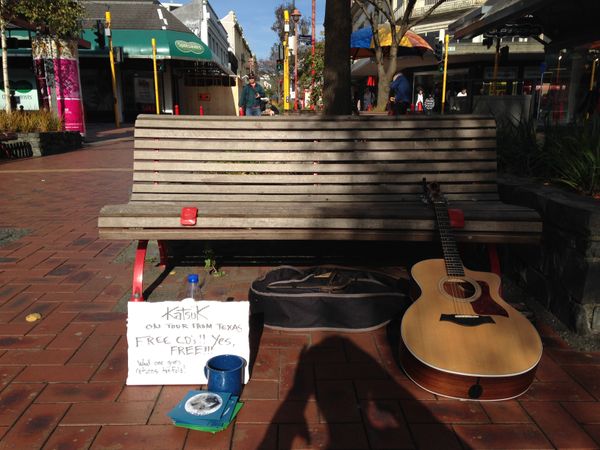 The next few days I spent busking on Cuba Street, handing out CDs, in the process, meeting some wonderful people.  One being Michal Lotan, a very talented singer from Isreal.  Check out her stuff
HERE
or the video below. 
Wellington is truly a musical city, which understandably attracts musicians from around the world for the life and spiritual essence it imbues.  How beautiful it felt to be in a city that loves music and makes it so easy to access it.  Another singer I would love to share with you that ran up and traded CDs with me and disappeared to her own street corner to busk was a girl named Mimi Gilbert.  Beautiful stuff.  Check it out
HERE
or the video below.
Many blessings to you, Maestras. 
Here is a view of the park that I slept in and woke to while in Wellington.  Not too shabby.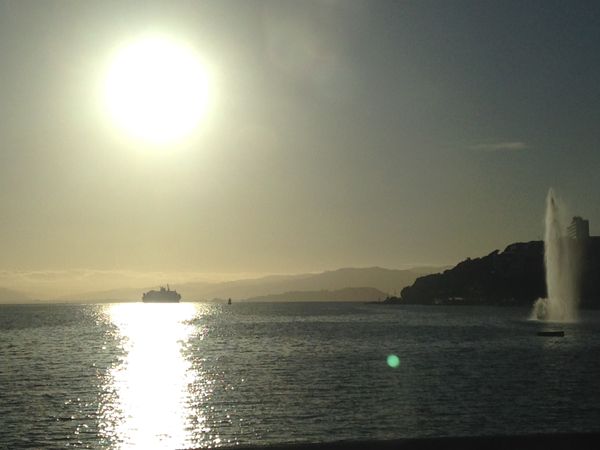 Now two days before my NZ gig at Valhalla, I walked into an open mic at a club called Fringe to help promote.  After hearing the bearing of melodic souls, some for the first time to a listening crowd, I put my name on the list.  Everyone was given three songs and I got up and burst forth with everything I had.  I could feel my spirit refreshed by this and told everyone of my journey, afterwards handing out nearly twenty CDs of TABA that would go to wherever they may go.  At the end of the first round of performers, the host informed everyone that the bar had picked a "Winner."  Come to know, this was a competition that awarded a $25 bar tab to one lucky individual.  This individual whom wound up being me.  Though I feel competition has no place in the arts, I cannot deny the fact that this helped me feel as if I might just be on the right track.  Some people go their whole lives not knowing their purpose or serving the purpose of others.  It is a life of misery this creates, a sublime undercurrent of mistrust of the world and unnecessary challenges that pulls into void.  Thankfully, my purpose was too loud to be ignored within myself and even though being an artist, especially a musician is one of the hardest careers to make a living out of, I am thankful I have found it.  Knowing your purpose, doesn't remove challenges.  In fact it actually streamlines them for clearer visibility.  I pray we all find our Purpose here on earth.  We need you!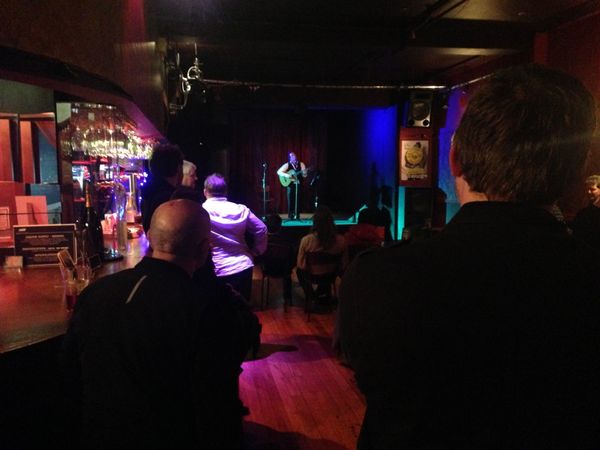 Throughout the next few days I spent most of my time street performing and passing out flyers on Cuba Street leading up to my gig at Valhalla Tavern.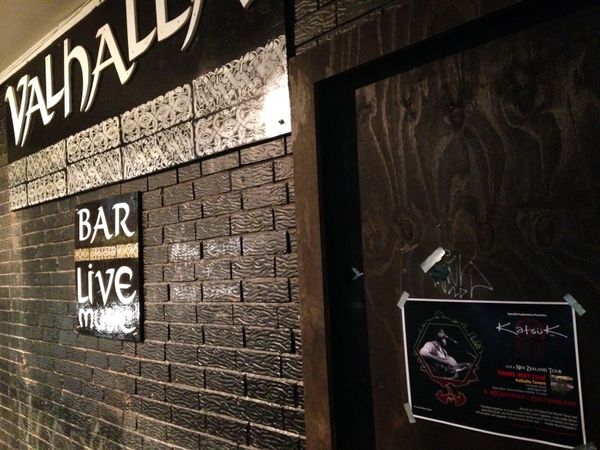 At no time on this trip had it felt like a vacation, though I enjoyed most every minute of it.  Instead, I have never felt so diligent in all my actions.  If I was tired, I pulled myself up and went to play.  There was no way I was going to leave NZ with any CDs of There and Back Again left.  Every stone would be turned.  The only thing we have is to give it all we got.  And that I feel I did by the amount of people that came out to see the show. 

First up was AJ Crawshaw, a powerful singer from Wellington followed by Emily Fairlight who soothed the room in its shoes.  Please take a moment and check out their music: 
AJ Crawshaw
&
Emily Fairlight
.  Love and Gratitude guys for helping make the evening stupendous!  I had nearly given every single CD of mine away by the time of the show, but was able to give a few to great gaggle of WETA people that showed up.  To know that so many people were there associated with The Hobbit felt very rewarding and that night I slept well by the side of the sea curled up in the back of my rental car.  Thank you Wellington for showing me such a good time!  Hope to see you again very soon!

The next day I decided to begin the long road back towards Auckland, but before I left I needed to go to WETA and take the tour.  Here are some pics where I just barely survived being stewed alive by trolls: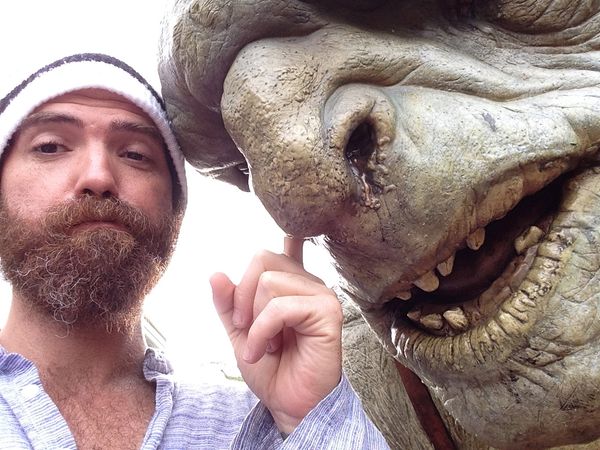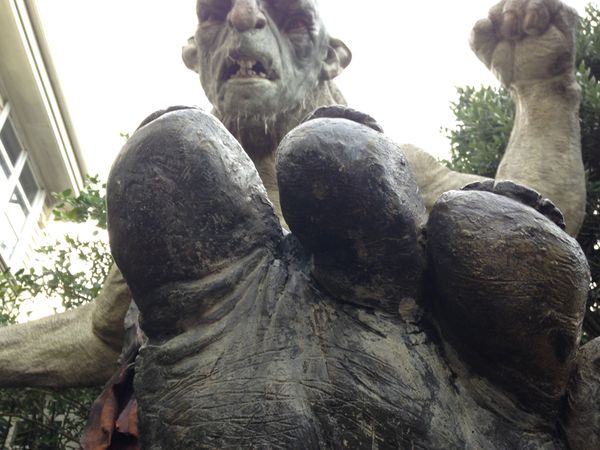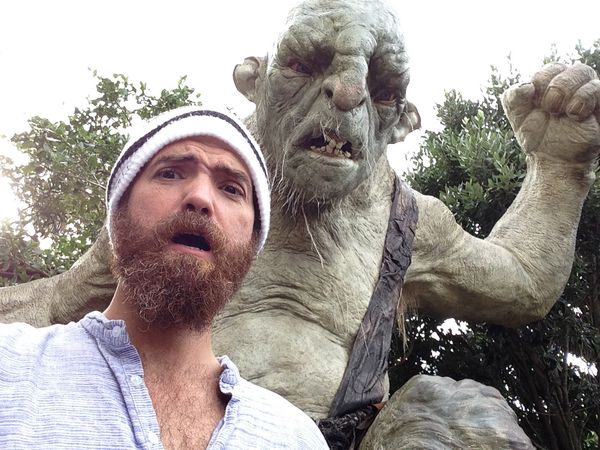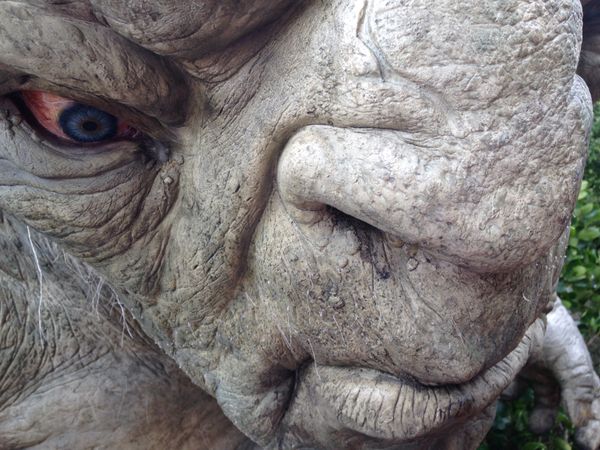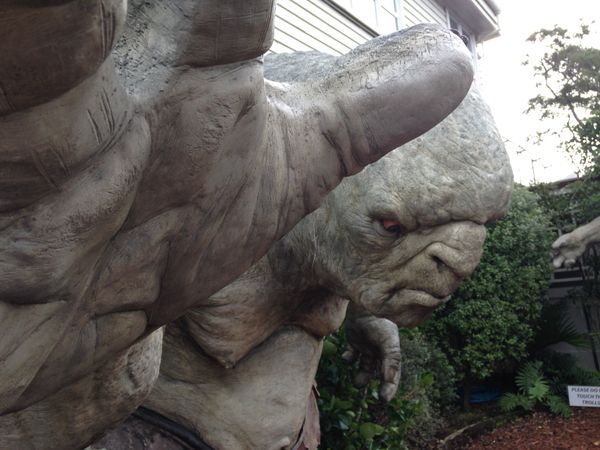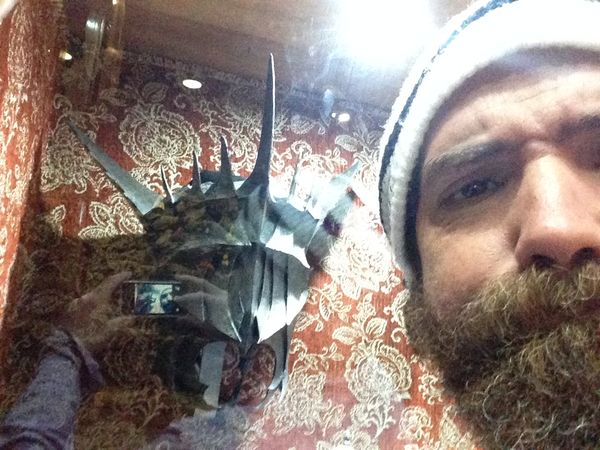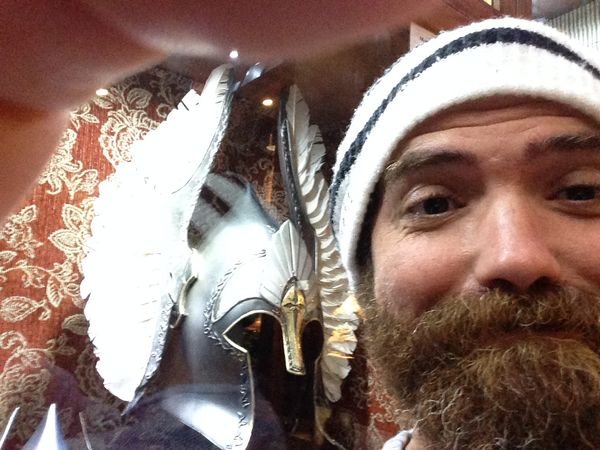 And with that, it was time to leave Wellington...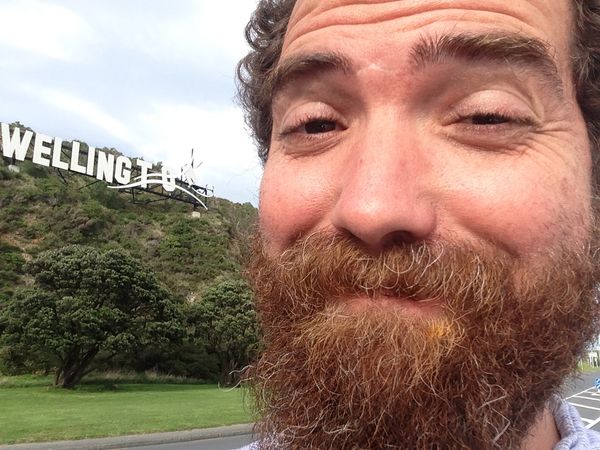 Here are some pics of my journey back to Auckland...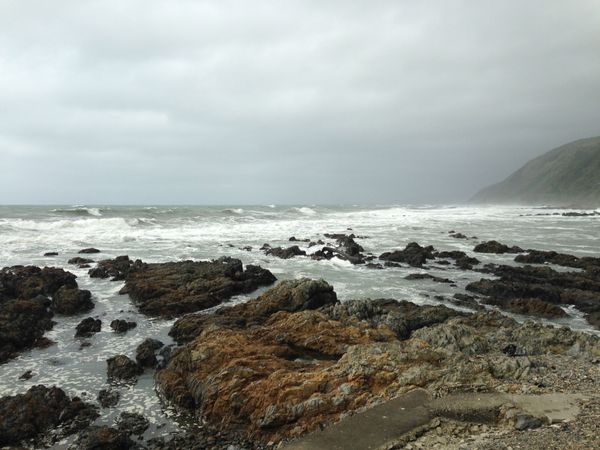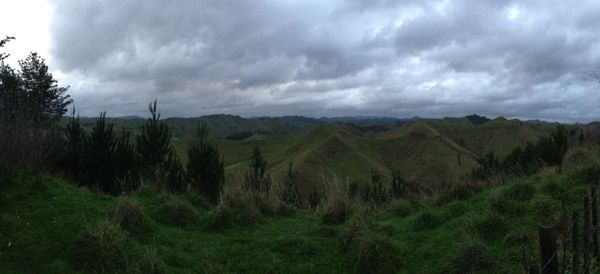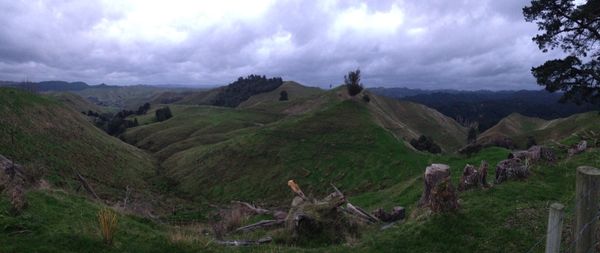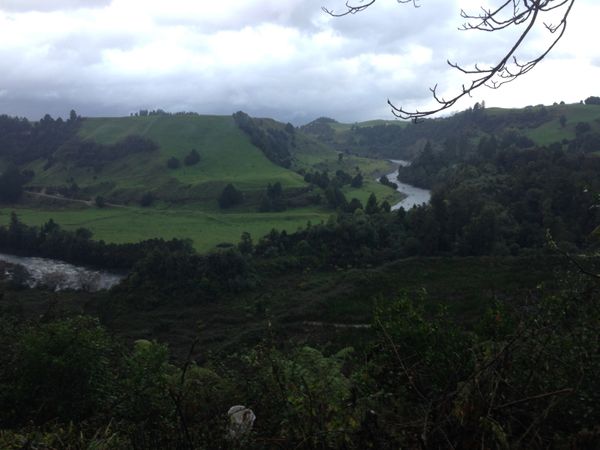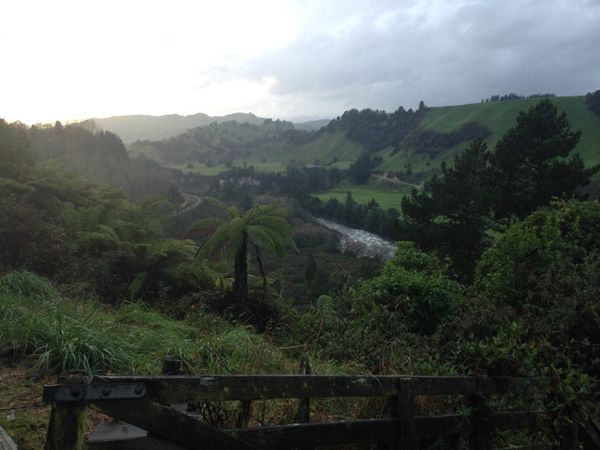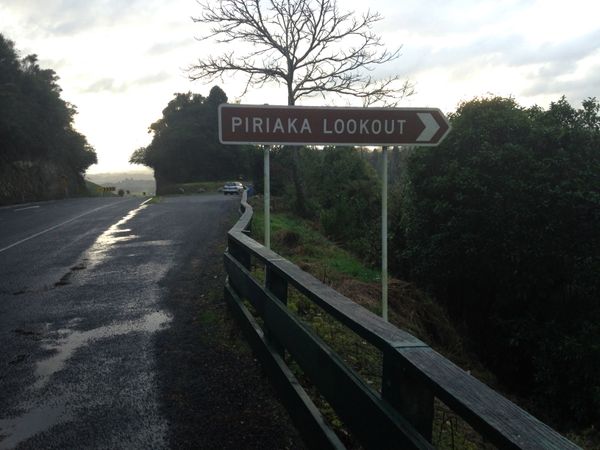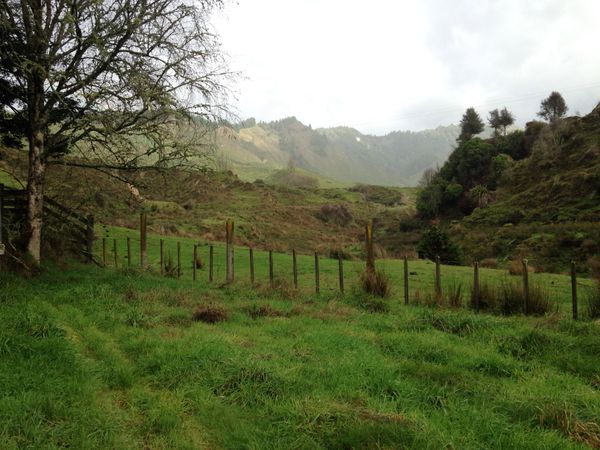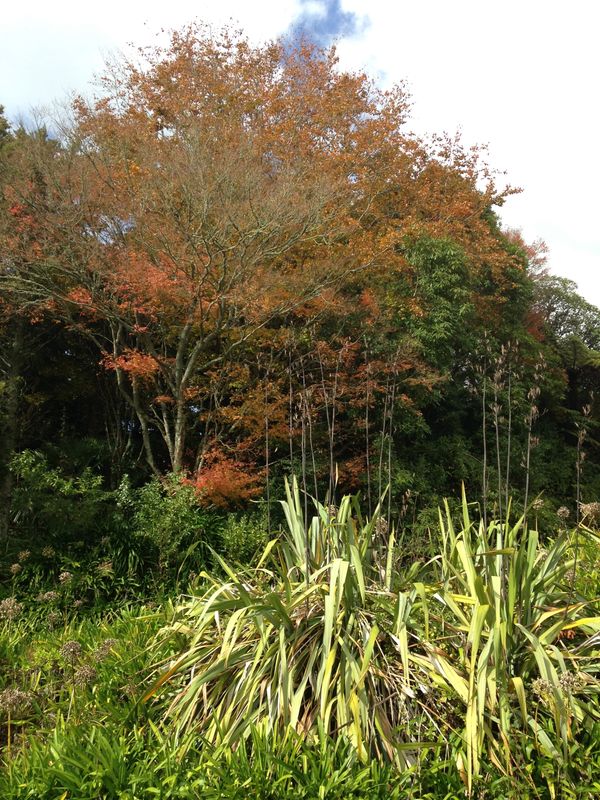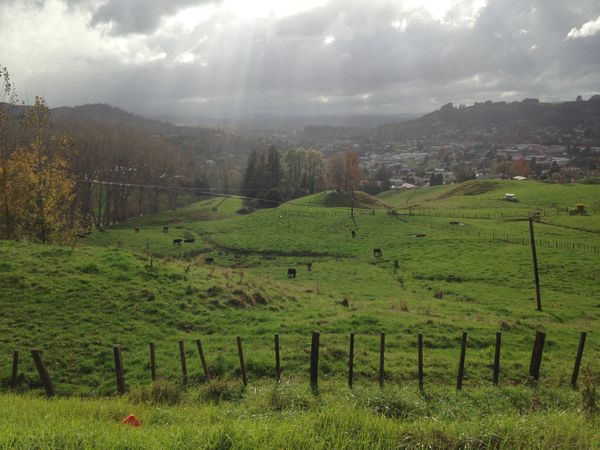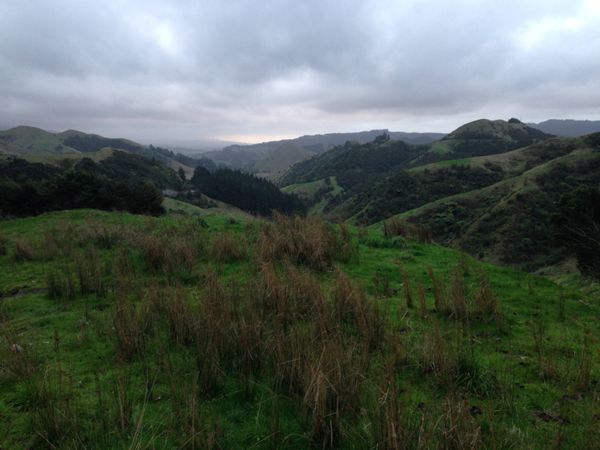 Right before I left for New Zealand this picture below kept appearing in many of the sites I searched.  Unintentionally, I just so happened to pick the road that led right to it!  It is a glowworm cave, but they are not really worms, but maggots that have a bioluminescence in their butts that turned the top of the cave into a maggot galaxy.  Seriously, one of the coolest things I have ever seen!  For a bunch of maggots, that is.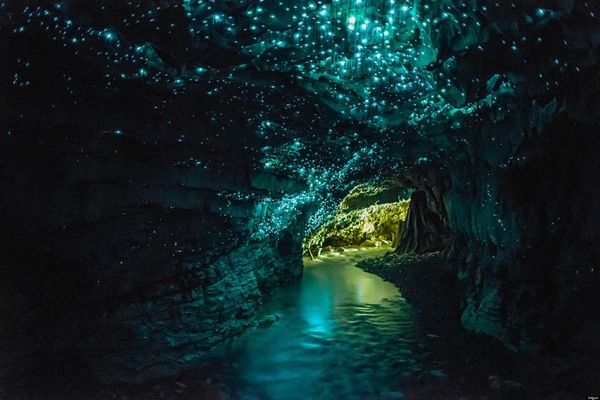 The glowworm cave was one of my last things to see in NZ before the sun fell and I pulled into the airport.  After a wonderful adventure to one of the most beautiful places in the world, it was finally time to leave.  Sitting on board of the plane, I sang my mantras and thanked everyone who helped me get there.  Even though I felt as if I had accomplished a lot from this journey, I could sense that something still needed to be done that yet remained.  It would come, but for now... sleep...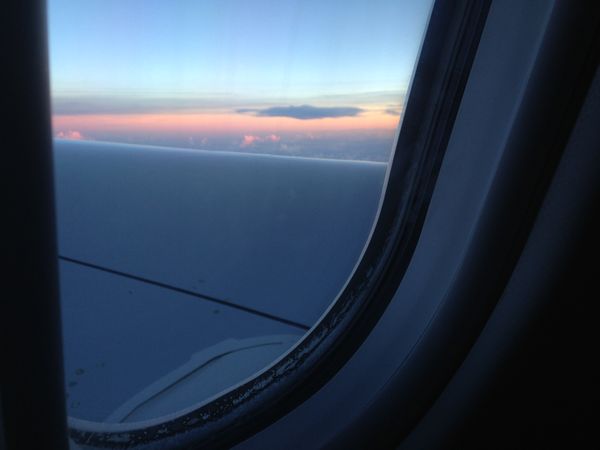 Leaving NZ Saturday at 11:55pm, my plane arrives the same day at 10:30am.  For awhile there I was living in the future!  It's bright.  You're gonna wanna wear shades.  Upon arriving in Honolulu, my good friend Chad picks me up at the airport and gives me an option:  Go back to the house and rest or go to a rally against Monsanto.  Well, considering any opportunity is a great opportunity to join in on saving the planet from the vileness that is Monsanto and their ilk, we opted to go down to Waikiki and do our part.  If you still do not know anything about Monsanto do yourself a service and do some research.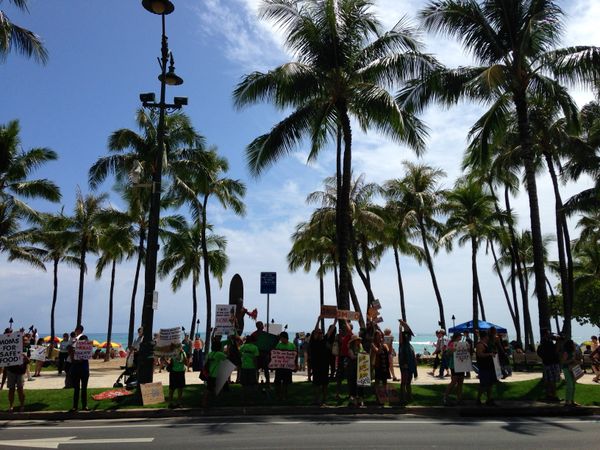 Afterwards met this amazing Banyan tree...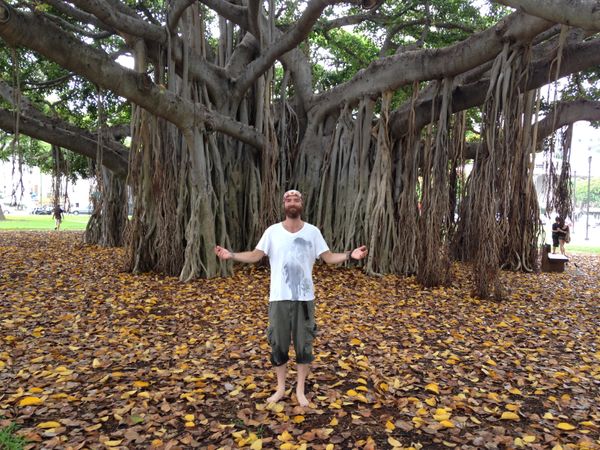 Day of rest and snorkeling on a reef that was once a volcano.  Yeah, swam in a volcano!!!  Crazy cool.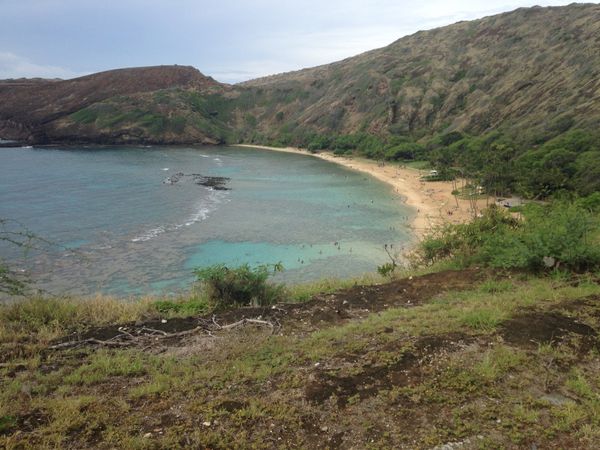 Visited a few Native Hawaiian ceremonial sacred sites...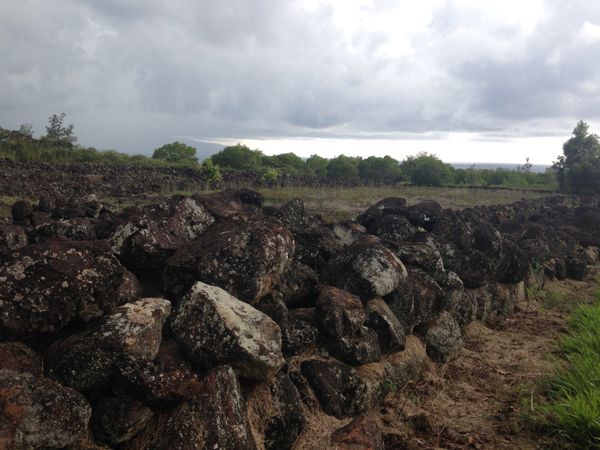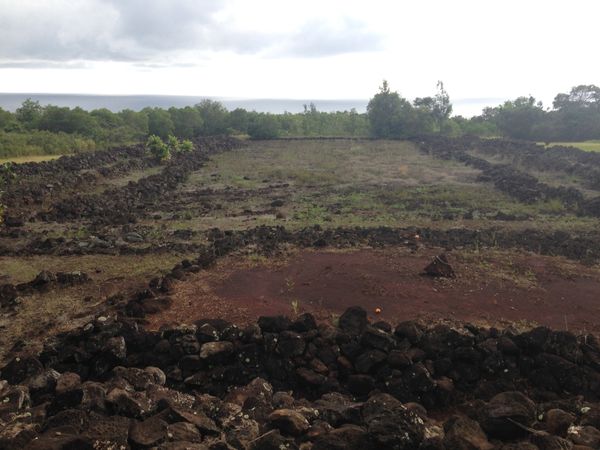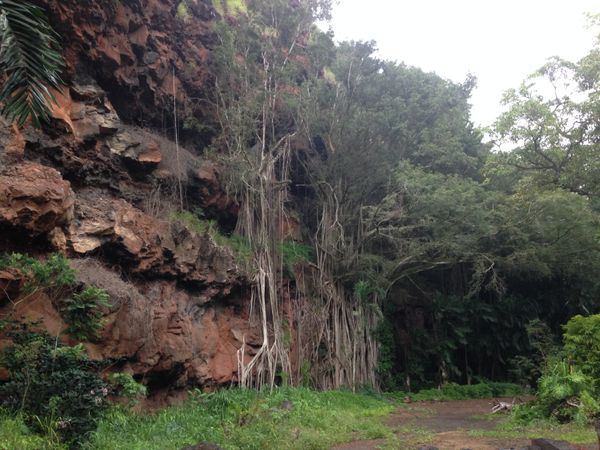 On Memorial Day I was moved to write this while visiting Pearl Harbor:  "I feel to have a standing army creates a desire to use it. It is too much power at too very few insatiable hands to not be turned into an aggressive force to seek their will. This has been demonstrated over and over for thousands of years.

Still, I woke up with a strong desire to see Pearl Harbor this morning and honor my grandfather who survived WW2. Love you, Papa. In truth, the only way to end war is to stop joining it. People will rise up to defend themselves and land if provoked so why build something that is meant to destroy? When your whole life is set on training to kill, how disappointing a life of peace may seem. To all veterans of the world's wars, may you find the light of peace your heart and mind deserve. I cannot imagine to have experienced what you endured. For now on, let the leaders cage fight it out without the people as their shield. Govt has not shown to care about veterans after their war so why care to join their cause before? In gratitude."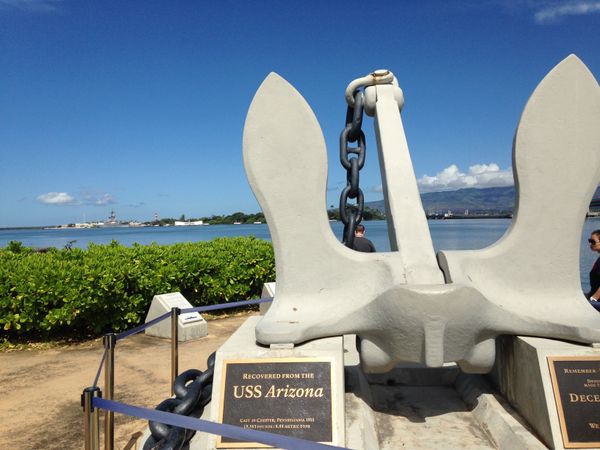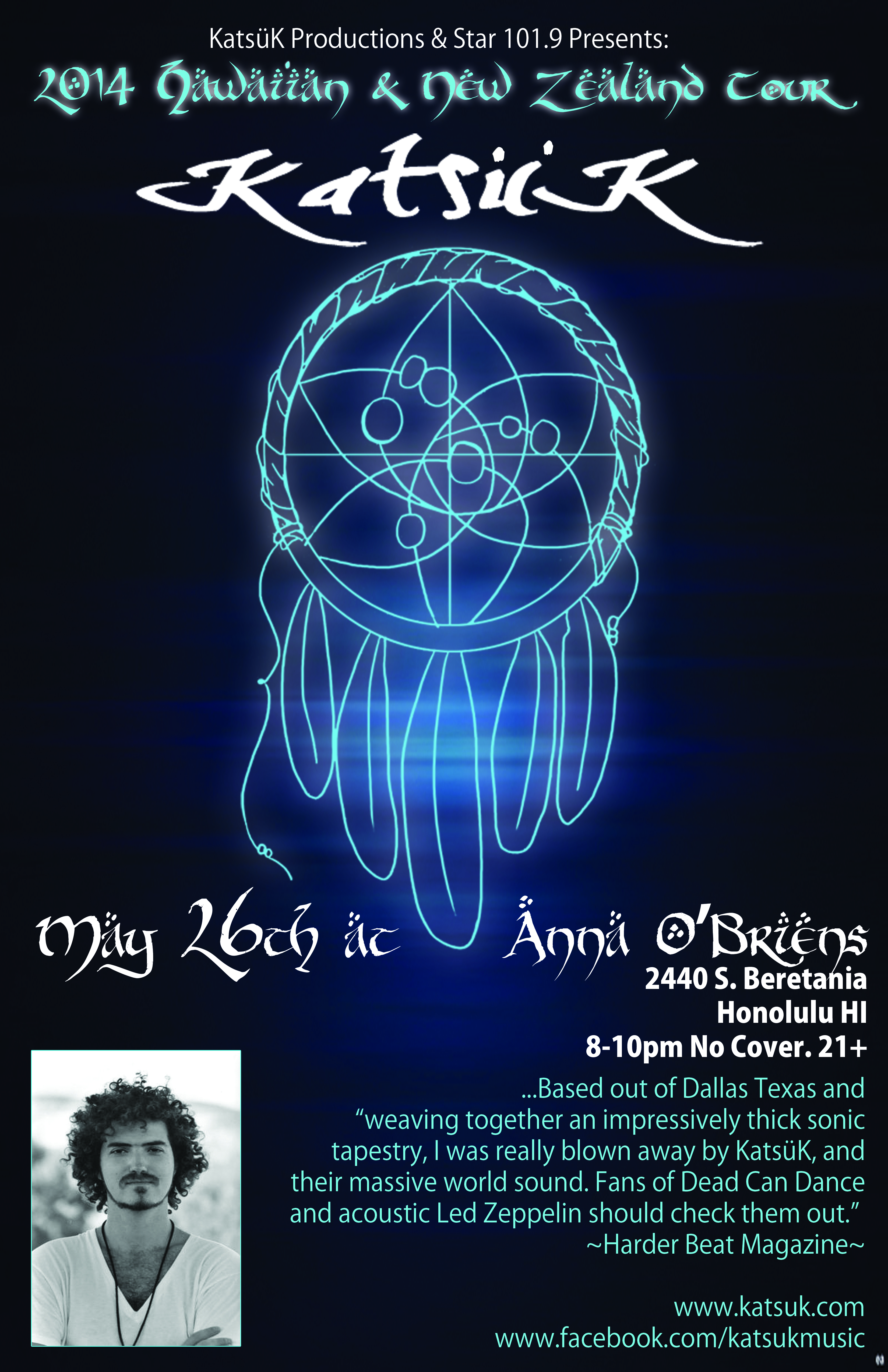 Here's a pic from the show in Honolulu.  Thank you Kevin Jones, Anna O'Briens and Star 101.9 for having me and Chad for putting it all together!  Thanks buddy.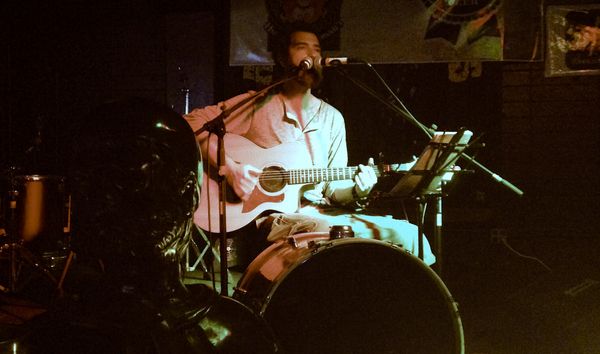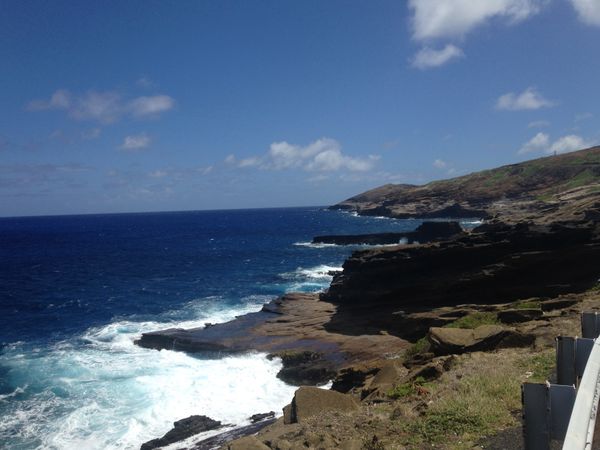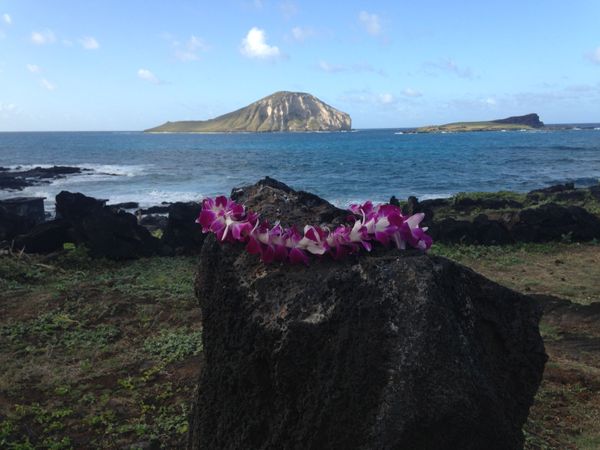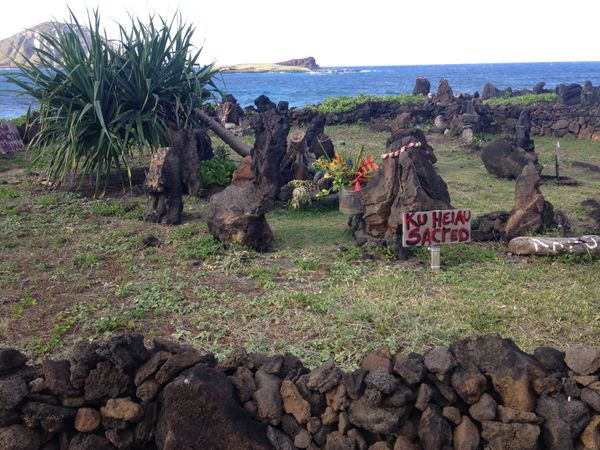 With a parting rainbow on the day of my flight back to the mainland, Honolulu gives me a lovely farewell...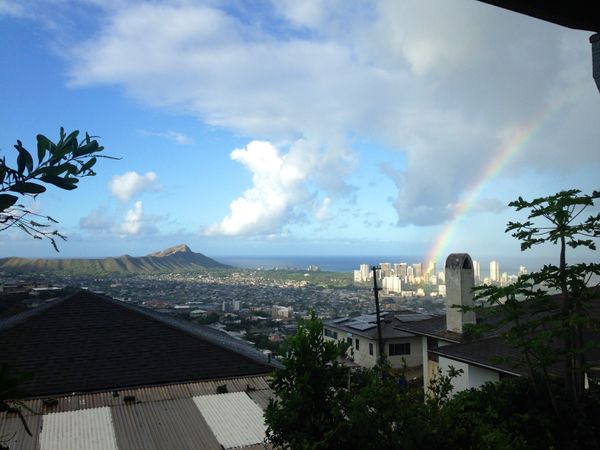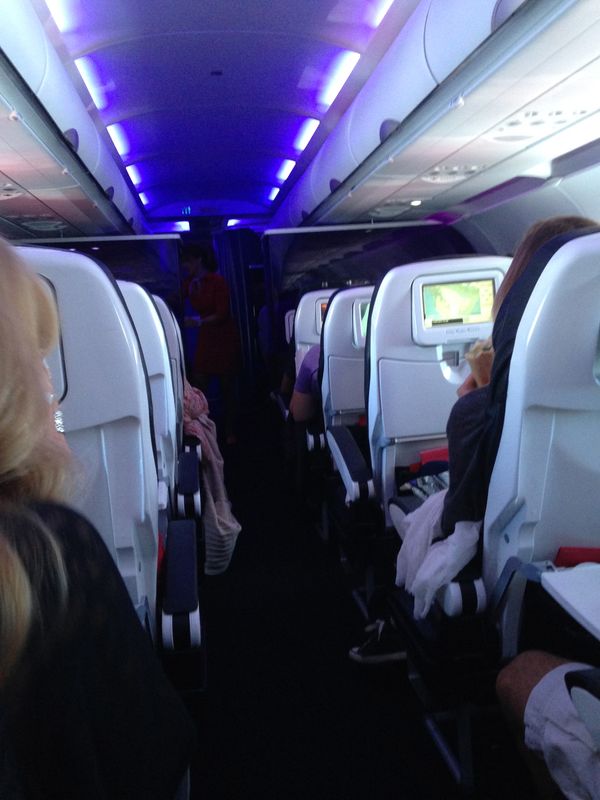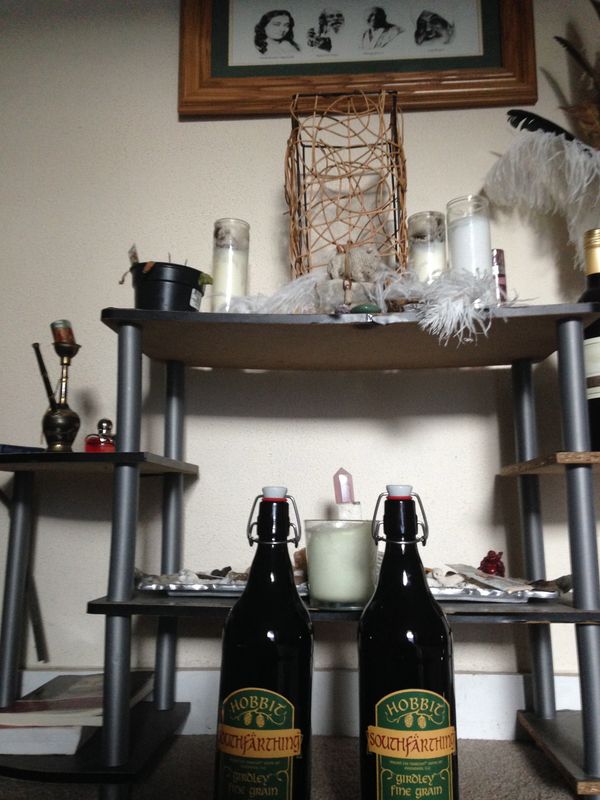 After over two weeks of one of the most amazing adventures of my life, I made it back home to my daughter, my lovely lady, friends and family.  Above is a picture of two beers from the Shire that I will wait to crack open WHEN I get the call that TABA will be in the net Hobbit movie!!  The finest in the Southfarthing! 

I could not have done this without your help.  From the whole of my Being, I thank you for helping me get There and Back Again.  Since I have been home I have been given word that TABA was passed onto the music supervisor of The Hobbit, as well has been heard by the two main visual designers of The Hobbit and all the Lord of the Rings movies!  I will continue with this blog until December updating you on the process and how things are unfolding.  To everyone who contributed to my Go Fund Me, thank you so much!!!!  I will be sending out your rewards very soon.  All my love to you.  No matter what comes of all this, I know I have done my absolute best.  Knowing that and living as fully as I can in the pursuit of my dreams, I am a success.  Now, give me a ring, Peter!!  =)